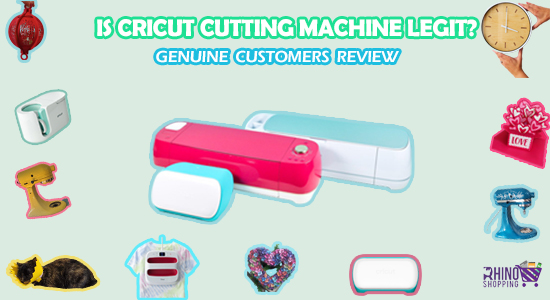 Picture this: you're sitting in your living room, excited for your new project. You have all the materials ready, and then it hits you. You don't have anything to cut the materials with! And that's where Cricut comes in, ready to make sure your project goes without a hitch.
Cricut: Your Best Investment
For those who don't know, a Cricut is a digital die-cutting machine able to cut through crafting materials such as paper, vinyl, balsa wood, fabrics, leather and cork. This opens up brand-new DIY projects that you can make. But how does a Cricut work?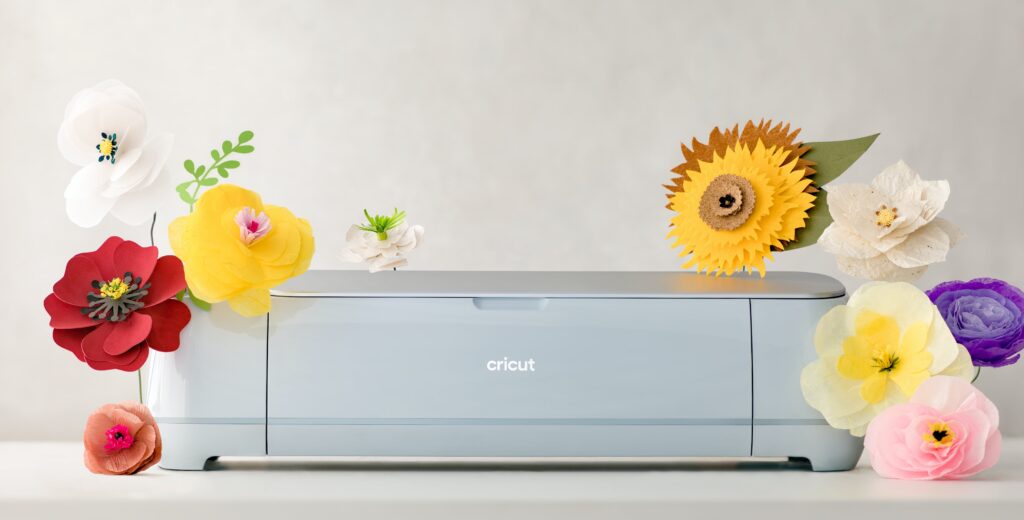 The machine connects to your computer or smartphone via Bluetooth or with a cable if needed. You can then either create or download designs. Cricut has software called 'Design Space' where you can edit and adapt designs before asking Cricut to cut them out. Once ready, simply press a button and the Cricut will carve your design into the material inserted. A 'sticky' mat secures the material so it doesn't move as the blade moves around, allowing a clean cut.
Types of Cricut products:
Currently, there are three different models to choose from:
Cricut Explore Family: There were initially three machines to choose from, but Cricut stopped selling Cricut Explore One and Explore Air. While the remaining two cut through the same materials, they do have different features:
Cricut Explore Air 2 Review
a. This can cut through paper, faux leather, sticker paper, vellum, and fabric. The Cricut Explore Air 2 can also write or draw with pens and markers and score your project with a handy score tool.
Cricut Explore 3 Review
b. A more recent version, which can cut through the same materials as the Cricut Explore Air 2, in addition to smart materials (such as vinyl, iron-on, and sticky card-stock) which allow you to do larger projects (such as banners and signs) in a single cut, up to 12 feet. It is twice as fast and has a powerful sensor useful for "print-then-cut" projects, which allows you to work with both white and colored paper as opposed to the Explore Air 2, which can only use white paper.
2. Cricut Maker Family: These Cricut machines prioritize cutting strength, and have ten times the cutting force of the Explore family machines. There are two machines to choose from:
Cricut Maker Review
a. Maker is able to cut through nearly 300 materials with speed and accuracy, from the most delicate crepe paper and fabric to tough leather and wood. However, it is the Adaptive Tool System that makes the Cricut Maker truly shine. The gear on the Adaptive Tool System is what allows interchangeable tools to move in any direction, creating even more precise cutting ability!
Cricut Maker 3 Review
b. This machine works like a Cricut Explore 3, as it is able to cut through Smart materials. What sets it apart is its greater cutting strength as well as the number of materials it can cut through. While the Explore 3 can cut through approximately 100+ materials, the Cricut Maker 3 can cut through nearly 300+ materials, including wood, chiffon, and thick chipboard. This makes the Cricut Maker 3 the perfect tool for crafters who like experimenting with new materials.
Cricut Joy Review
c) This is the perfect machine for people who want to cut on the go. With its small, lightweight size it's perfect for smaller crafting projects like stickers, labels, and greeting cards.
It can cut through over 50 materials, including iron-on, cardstock, vinyl, paper, and smart materials. While it does include a Bluetooth connection, it lacks a USB port.
The Best Cricut Cutting Machine 2023
With so many options, choosing the best Cricut machine can be a major challenge. Price, quality, features, and the crafters own experience plays a huge role in which product can best fulfill your needs.
For people who have just started out crafting, the Cricut Explore Air 2 is the recommended choice. It's less bulky compared to the Maker family, and its attractive, colorful design feels both great to use and to have in your craft room. The Explore Air 2 was officially released on October 5, 2016, and soon became the best-selling cutting machine from Cricut. Since it's been out for a few years, the price continues to drop on these machines, making them an absolutely great purchase for beginners to "make the perfect cut every time."
While all Cricut products are fantastic, both in quality and in design, there are some key differences which may sway buyers. First, The Cricut Maker 3 is 22.1 inches wide by 7.1 inches deep by 6.2 inches tall and weighs 15.4 pounds. It's a bit bulkier than the Explore 3, which is 22.2 inches wide by 7 inches deep by 5.9 inches tall and weighs 11 pounds. These aren't significant differences if the Cricut machine is kept on a flat open area, such as a shelf or a tabletop. In addition, the Cricut Maker family comes with an extra charging port for smartphones, which is convenient for long crafting sessions.
Second, the Maker family is able to cut through thrice the number of materials as compared to the Explore family, and is suitable for veterans who might want to work with new materials. The Explore family is more suitable for beginners who are getting started with Cricut or crafting in general.
Third, the Maker 3 is approximately $100 more than the Explore 3. However, Cricut offers bundles for both products at a huge discount. The Cricut Maker 3 Everything Bundle contains the machine, as well as a large selection of Smart Vinyl, Smart Iron-On, and other supplies to get you started immediately for only $499.99. The Cricut Explore 3 Bundle is a similar bundle that goes for only $399. Craftsmen with a tight budget should look towards purchasing an Explore 3 (with or without a bundle), due to its affordable prices. They could also go for the Cricut Joy, though its limited capabilities make it a last resort.
We included a handy chart to help you decide the best Cricut for yourself: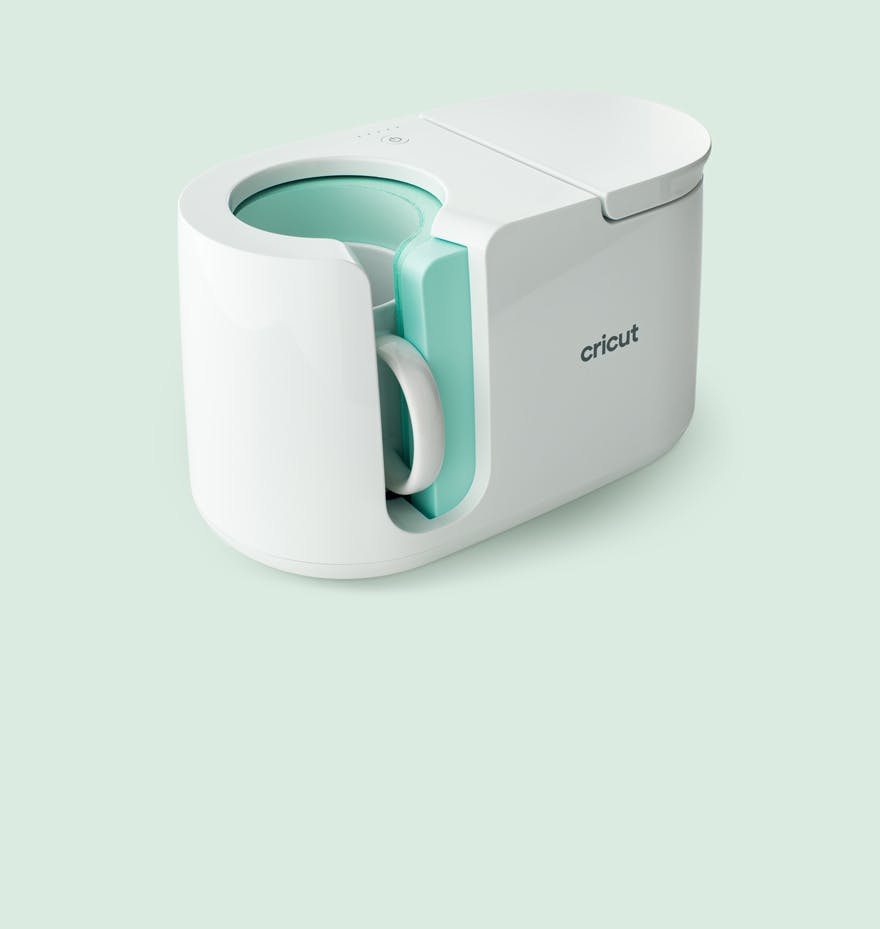 Of course, some crafters ask "Can I use the Cricut to earn money?" And the answer to that is "Yes, you can!" The Maker family is equipped with all the tools necessary for you to craft your next great product, as anything produced by the Maker family is commercially accepted. Cricut isn't used only by individual crafters; multiple large scale manufacturers use Cricut to produce high-quality products.

With these costs, then comes the question, "Is the Cricut a worthy investment?" And the answer is "Absolutely!" Cricut helps make crafting a breeze. When you purchase a machine, it comes with a cutting mat, a pen, a blade with housing, and some materials to test out so that you can get started right away.
While Cricut machines are built to last, usually for 9-10 years, please note that you will need to replace the blades and mats every 3-6 months or so (or possibly more, depending on your usage).
To help justify the costs of a Cricut, we've listed some situations in which having a Cricut will make your life much easier:
Classroom projects
Celebration attire
Holiday decorations
Gift cards
Renovation
Having a Cricut will save you money on purchasing expensive store-projects, and allow you to design your own with a near-limitless amount of creative freedom.
Cricut Genuine Customer Review
Jaclyn McCormick

I love this machine and everything I can make with it. Program not as much. I primarily use my phone for the quick and easy access (BT) but it's limited and shouldn't be. Also, for 10 dollars a month, I still don't have access to a lot of designs. There are many designs that just aren't there when you click it. It also "can't find" when I search. The app download for my phone was free but for the pc it is not. I don't want to pay twice for the same account. Overall, I love my CRICUT despite!!

Natalie Avila

I unfortunately don't like a LOT of things here. The editing tools are very minimal. Even Paint shop has more. I don't like that you cannot edit images once in the canvas, like cropping etc. Sometimes you just need to see things altogether before you know how much to edit. A lot doesn't translate to the app and you have to have a computer. That's bizarre. My phone app keeps losing all of my unsaved projects because it freezes and has to be manually shut down due to internet connectivity issues.

Cami Kennedy

When I first started using the app it was great. Now it constantly crashes or freezes and its really frustrating because I work on a project for and hour or more and when I get finished it crashes. I am paying to use an unusable app. I won't be paying any longer. I have to do projects over 3 or more times which puts me behind on producing my items. So disappointed.

Shell D

The past year its been impossible to use this software. Between the bugs and updates. Currently, ive been online for 4 + hours re-doing work that ive done several times. The shutdown etc caused me to lose it each time. Im still at square 1. I mind you i begain this process at 6:30 pm. I should be completely done. The usual happens ….. Im re-considering switching to a dif designware. This clearly is only getting worse!
If you still believe the cost is out of your budget, then you're in luck! Cricut is offering a 30% off sale on Paper & Cards, Iron-On and Maker-Only Materials. The sale also features $150 off the Maker, $70 off the Air 2, $30 off the Joy and $20 off the Mug Press. In addition, Cricut.com is offering free shipping on orders $99+. Use promo code here.
Save $20 on the Mug Press Machine!
Save 30% on Maker-Only Materials
Good luck and happy crafting!